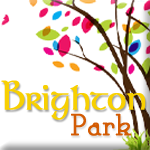 Brighton Park is a 2012 Circle of Moms Top 25 Homeschool blog, a Siemens Top 50 Farm Blog, and was recently featured in the Jan/Dec 2013 issue of Hobby Farm Home Magazine.
Meet Katie
Katie is the face behind Brighton Park.   Katie is a pediatric speech language pathologist.  Her homeschool curriculum is a hybrid of Catholic/Waldorf, or as her kids call it "Crafty Catholic". She is a mom of five beautiful children, including twins with special needs. In addition, she is a yoga teacher, crafter, gardener, decorator, and backyard chicken keeper.  She loves inspired homeschooling and artful homemaking.
You can also find her contributing regularly to regular contributor to Healthy Moms Magazine. She has also contributed articles to The Homeschool Handbook Magazine and Lucky Magazine.
Katie is a pretty smart cookie, compassionate, honest, tell it like it is, lovely blogger that I have had the chance to get to know over the blogosphere.  She puts her heart into her blogging while never compromising her time online with the time required to care and homeschool her lovely children.
What You Can Find on Her Blog
Music Mondays: You never know what nuggets you will find on Music Mondays.  You can read about tips for teaching an instrument, crafts involving music, music curriculum reviews, and more!
Literary Link Up:  A monthly link up for you to share what's on your nightstand and what you are reading to your children. It begins the first of the month and lasts until the end of the month.  Link up or read all the resources and be inspired to read a new book.
Brighton Park is a cozy place to go to be inspired about homemaking and homeschooling.  Filled with tips about organization, home decor, homesteading, kids crafts, and blogging tips, it will quickly become a go to blog for your needs.